ACCEL Seafood is a 12-week intensive growth program for those who want to start og have already started a innovative company in the seafood industry. The lucky ones who qualify for participation will get invaluable access to customers, investors and the major players in the industry. Our goal is to increase your opportunity for success!
Since 2011 we have conducted a number of ACCEL programs. The programs have been hugely popular and have recived solid feedback from the hundreds of companies that have participated.
ACCEL Seafood is aiming at early-stage start-up companies in aquaculture, breeding and fishery related activities.
The program focuses on rapid product and service development. The method helps to make the right priorities and develop what is relevant without spending unnessesary resources.
The program has been put together as a combination of theory and practical work where the use of different tools is central, combined with input from industry partners and mentors. The program ends with an investor presentation with 20-30 investors.
NCE Seafood and BTO are the program organizers.
Main partner
Cargill is ACCELs main partner. Cargill Aqua Nutrition Norway (former EWOS Norway) produces and sells food for farmed fish, mainly salmon and trout. Cargill knows that knowlegde is the key to success and their vision is to be the safest choice for high performance in aquaculture.
Industrial partners
ACCEL Seafoods industrial partners are an important part of the program. These will give you good advise and input throughout the program.
Of all the applications, 12 companies will be invited to a two-day workshop in Bergen. Here we will give an introduction to how to smoothly develope your own businessideas and how to present your businessidea to others. The participation will provide the basis for choosing 5-7 companies that will get the opportunity to participate in the entire 12-week program.
Some of the meetings will take place in Bergen and some can also be attended by telephone / web meeting (virtual). The gatherings where it is noted "Bergen" is mandatory and the companies have to attend these.
Workshop 1 // Smooth business development
31.10.2017 - 0930-2000 - Bergen
This is the first workshop and we will spend time getting to know each other. There will be variouse lectures in topics such as effective customer development, business model, how to conduct good customer interviews, hypothesis testing techniques and how to learn what messages best meet the customer.
Workshop 2 // Presentation practice
01.11.2017 - 0830-1500 - Bergen
This is a full day of practicing how to present the business idea. We have skilled people who will provide both an introduction in how to give good presentations and practicing presenting.
Workshop 3 // Meet the mentors
08.11.2017- 1200-1630 - Bergen
In this workshop you will get the opportunity to speed date our handpicked experts(business developers, good writers, patent giants, sales experts, social media advisors, business angels, finans magicians, industry designers etc.). It will be possible to use Skype/Appear.in for those who can not travel to Bergen, allthough this is not recommended.
Workshop 4 // 1:1 status meetings
22.11.2017 - 0900-1200 - Virtuel
One-to-one status meetings(about 20 min per company). We will use Skype/Appear.in or phone.
Workshop 5 // MeetCorporates
29.11.2017 - 1200-1700 - Bergen
What if you could have had your most exciting customer attend your meeting to help you? Speed date with our industrial partners is a unique opportunity to get input like "If I was you and you would like to have us as a customer, then I would have done as follows..."
Workshop 6 // 1:1 status meetings
05.12.2017 - 0900-1200 - Virtuel
One-to-one status meetings(about 20 min per company). We will use Skype/Appear.in or phone.
Workshop 7 // Solution
06.12.2017 - 1200-1600 - Bergen/Virtuel
"How to sell the bear skin before you have shot the bear" is our mantra. In order to do the process of develope the solution must be dynamic, have a high degree of customer involvment and preferably less resource-intensive. This day you will learn how this is done. For those who have heard about Minimum Viable Product(MVP), this is what this day is about. We might do some prototyping aswell.
Workshop 8 // Details
13.12.2017 - 1200-1600 - Bergen/Virtuel
Family/friends, investors, Innovation Norway, EU, customers and the norwegian research councile can all contribute with capital, but how much do you need? What kind of investor should you get - what is competent capital? How can you find new fellow entrepreneurs? What kind of competence do you have and what do you need? How can you solve this gap? What is working capital, liquidity and all the other funny words that banks use?
Workshop 9 // Efficient sales
03.01.2018 - 1200-1600 - Bergen/Virtuel
The best entrepreneurs are good at sales, but does not neccesarily have a lot of sales experience. What desinguisthes a company/individual that succeed in selling? What sections are importent in the sales range? How can we measure our sales effort and constantly improve this? Sales is the topic for this workshop.
Workshop 10 // Growth strategies
10.01.2018 - 1200-1600 - Bergen/Virtuel
We will first take a look at how a brohod strategy can be smart for a start-up company. First become big in a small and clearly defined audience, then after that it is time to expand. There are numbers of stategies for growth, from doing everything yourself to buying others. We will go through all of these. Sometimes the vision is still very good, but the strategy may not have been correct. We will take a closer look at the term "pivoting" that can help you out of situations like these.
Workshop 11 // Preparing for investor presentation
18.01.2018 - 1200-1500 - Bergen
You will have the opportunity to do your last preperations before tonights big event. We will be here to help you.
Grand Finale // Demo Day ACCEL Seafood 2017
18.01.2018 - 1600-1900 - Bergen
Investor presentation for special invited investors, mentors and customers. This is a closed event.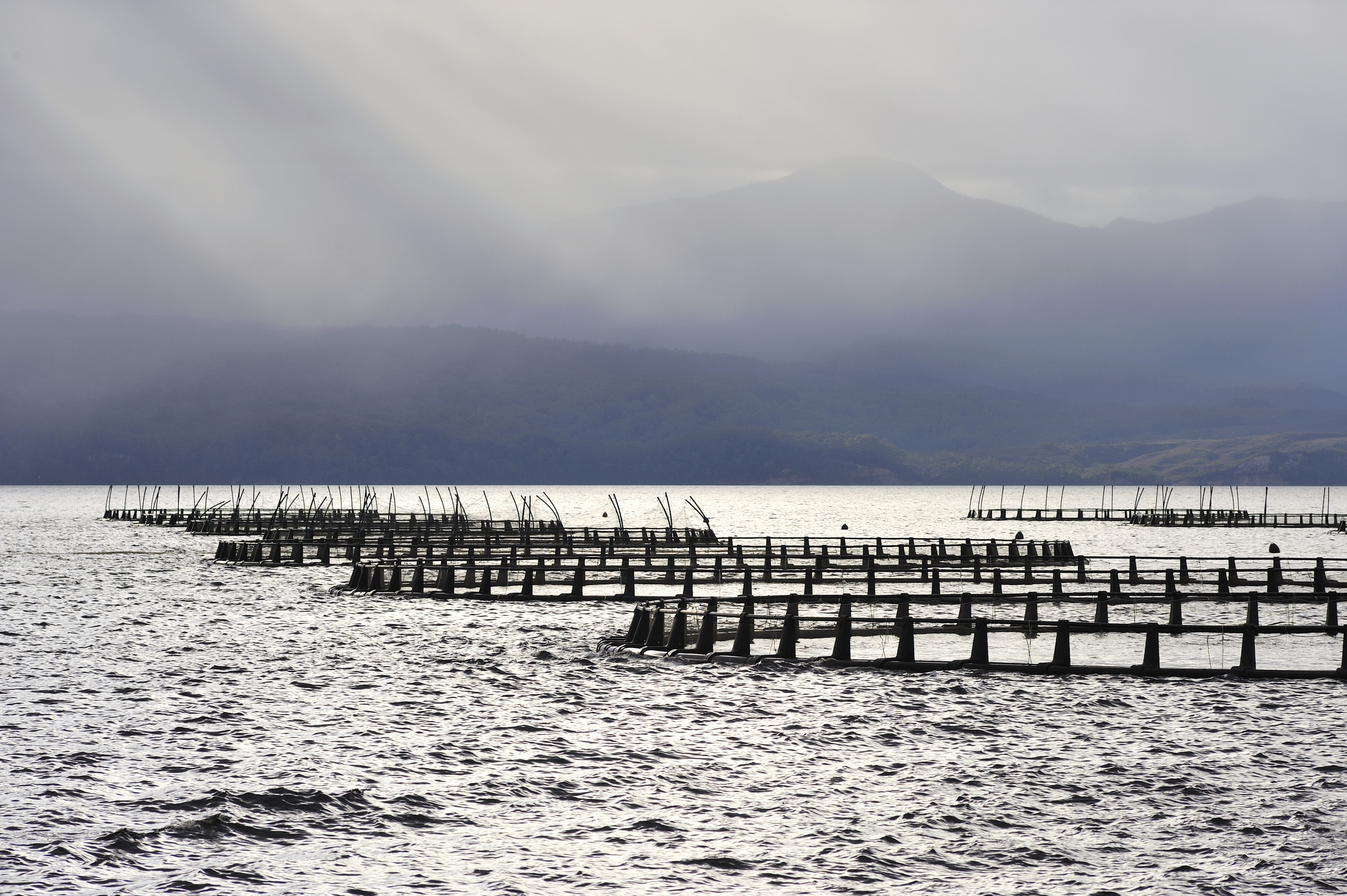 DOES IT COST ANYTHING TO JOIN?
Participation is absolutely free. Obviously we want something in return; 100% efforts, 100% presence at alle the workshops and 100% good mood. Nor do we take any form of ownership. Free participation is possible thanks to our sponsors. If you do not show on at least 80% of the workshops we will send a "no show" invoice of NOK 25,000,- per company.
WHAT DO WE HAVE TO COVER OURSELF?
Transport to the workshop place and any accommodation is covered by the participants.
HOW ABOUT CONFIDENTIALITY AND SO ON?
In order for ACCEL to be a successful program where you can exchange experience and knowledge, it is important that you are open for discussions about yours and others ideas, technology market conditions, network etc. inside the program.
We will encurage all participants to use the program to discuss theis cases with other perticipants. Experience show that this will give people new contacts, input to business ideas and better network if you work actively with this through the program.
There will not be signed a confientiality agreements. The companies share what they feel they can/want to share.
HOW MUCH TIME DO I HAVE TO USE WITH THE PROGRAM?
This varies. The program's content is designed to give you an introduction to many of the issues faced by entrepreneurs. Some spend a lot of time between programs to do customer interviews, get into tools, prepare for collections, etc. We belive that those who benefit grom participation consider the program as an opportunity to work structured with their business idea, and therefore do not see this as an additional burden (on top of everything else to be done). We have deliberately chosen topics that will give you value, either in the short of long term.
DO WE HAVE TO PARTICIPATE ALL THE WORKSHOPS?
Yes. We stronly advise you to participate with at least two people on each workshop. If this is not possible, please writ this in your application. You also have to expect work with the busniess idea between workshops. All rules have exceptions, so please feel free to contact us, so we can look for a solution.
IS THE PROGRAM IN NORWEGIAN OR ENGLISH?
Norwegian, but if there is need for doing it in English we Will do that :-)
IF I HAVE QUESTIONS?
Contact us - Caspar phone: 97169095 or e-mail: hei@accel.no